It takes a Supply Chain to design, engineer, make, deliver, sell, support, service and continuously improve products. It is only natural that is should be easy for Suppliers to participate in any and all workflows where they have a role to play. And many of these workflows are in fact related to Quality Management and Continuous Improvement.
There are many workflows through out the Supplier Development lifecycle that suppliers need to be involved as participants and actors. Unfortunately, current approaches are very limited in their flexibility and versatility to easily support participation of Suppliers in different Quality Management and Continuous Improvement workflows.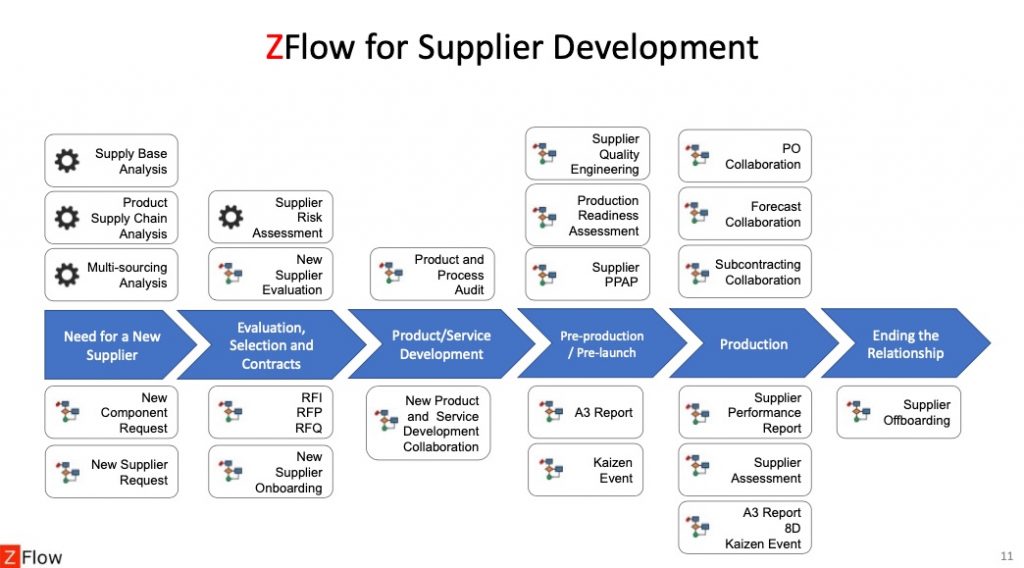 KaizenKit is designed to support easy involvement of Suppliers in any and all Quality and Continuous Improvement workflows. KaizenKit supports management of supplier relationships and related profiles. These supplier relationships are usually based on sourcing relationships that are developed as part of New Product Introduction process as well as existing sourcing relationships.

Supplier participants can be invited/added so that Suppliers can be included in workflows as participants and actors.

Suppliers as Actors in Workflows
In the Supplier Corrective Action (SCAR) below, users are able to select Suppliers as actors in the workflow.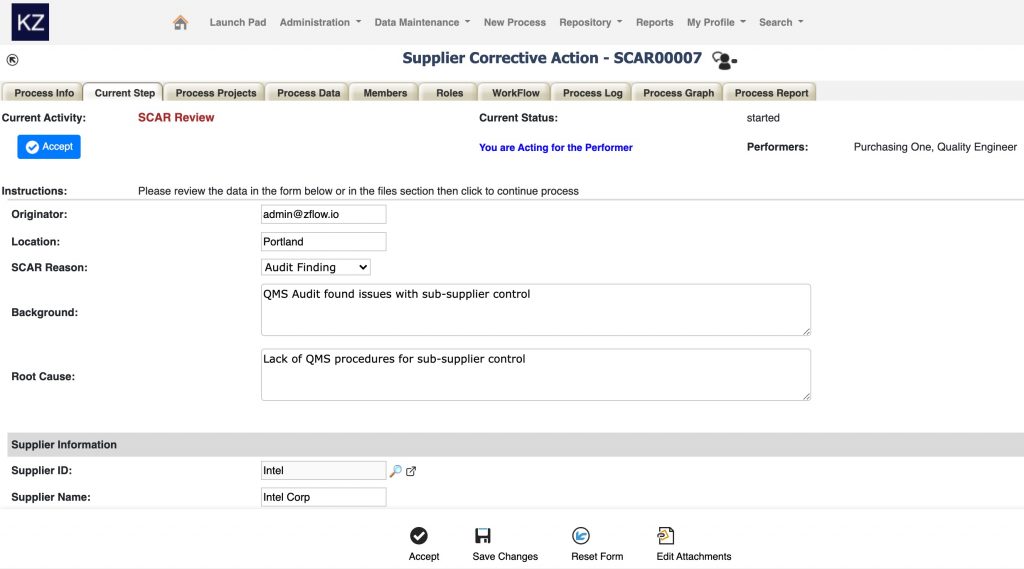 In the workflow below the 2 activities are assigned to Supplier (Intel) in this case. When the activity in the workflow becomes current, notifications are sent to Supplier participants.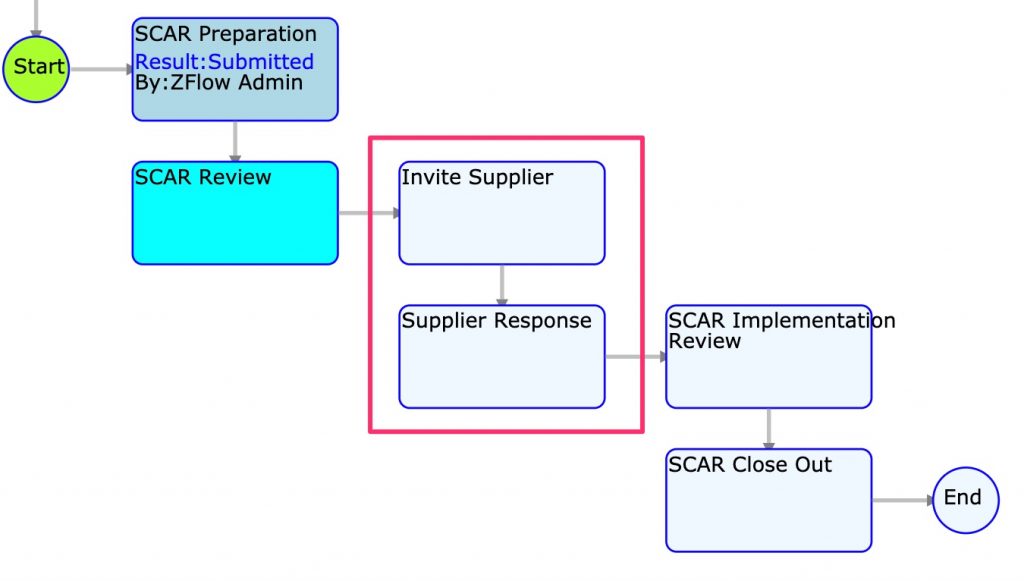 Supplier Launchpad and Supplier Activities
Suppliers can complete workflow activities by logging into KaizenKit as suppliers.